This Is Not Your Gas Station CBD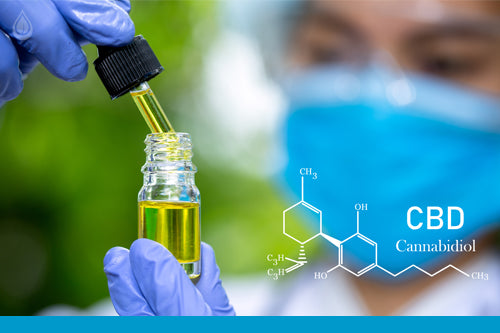 Do You Purchase CBD from a Gas Station?
1PURE CBD products are available online — and in a growing number of physical locations — but you won't find our products at the checkout counter of your local gas station, hardware store, or other high-traffic areas. When it comes to CBD, quality trumps quantity. With more and more companies trying their hand at selling CBD, it can become overwhelming to determine which product is not only right for you, but also safe.
Why the Quality of Your CBD Matters
There are plenty of inferior products being marketed by nutrition and supplement companies eager to cash in on the popularity of CBD. But let's be honest, all CBD is not created equally. Raw materials matter. Quality matters. Consistency matters. Third-party lab testing and verification matters. Relying on places like gas stations and grocery stores to provide you with high-quality CBD could end up costing you money. 
The CBD Awareness Project conducted a study and found that only 40% of gas stations provided the CBD they advertised. This study was conducted across CBD infused beverages, topicals/skin products, and edibles. Most of the products that missed the mark are part of a growing market of unregulated products that are greenwashing their labels to spark consumer interest.
2018 Farm Bill
The 2018 Farm Bill sets forth certain rules and requirements for the sale of CBD in the United States. While these rules are meant to provide consumers with additional protection in the consumption of CBD-infused products, there is still very little oversight for assurance that products on the market are safe.
A risk that consumers face is ingesting a product that contains higher amounts of THC than what is labeled. The 2018 Farm Bill states that CBD products should contain less than 0.3% of THC, but poorly made products or products made with cannabis instead of hemp could have higher levels, and the risk the product will could make you high and cause unwanted side-effects.
Are You Buying CBD From A Safe Source?
CBD potency is not promised. With CBD-infused products being available from beverages to oils, there is a discrepancy between what you're promised and what you're getting. The CBD Awareness Project found that CBD from grocery stores, CBD stores, and gas stations had anywhere from 0% to 136% of the CBD advertised on their labels.
If you purchase CBD from any of the locations above, you may not be getting the highest-quality CBD. That means that you may be getting more or less CBD than you were aware of. This type of false advertising can be hazardous to your health and may cause adverse effects to your body.
Why You Should Stop Buying Gas Station CBD
If you're in need of CBD, a quick stop at your local gas station may seem like the perfect option. But it's not. Besides having products that are unregulated and may contain an unknown amount of CBD, there are several other risks to consider before purchasing.
Risk of High THC Levels and Harmful Compounds
To legally sell CBD, products cannot contain more than 0.3% THC. However, there is no way to tell if these products fall within the legal dosage limits without a Certificate of Analysis. A Certificate of Analysis is a document that verifies that specific products have undergone rigorous testing with specified results. These tests not only show the concentrations of cannabinoids, but they also show if the product contains any added adulterants, such as pesticides and mold.
High levels of THC can cause unwanted psychoactive effects including:
Anxiety
Paranoia
Impaired memory
Dry eyes and mouth
Sleepiness and lethargy
Unknowingly ingesting a product with high THC levels can also cause you to fail a drug test. Don't risk your health or job by taking CBD that is not tested and completely certified.
Unknown sourcing could mean unknown manufacturing practices. When it comes to the company you purchase your CBD from, transparency is key. A company should list how and where their hemp was grown. Companies should also list any certifications they follow to produce their products, like a certification of good manufacturing practices (cGMP Grade). 
Looks Can Be Deceiving
When you visit a reputable online store, you get a feel for the company and determine whether it is trustworthy or not. The same goes for their products. When you look for a product to try, your eyes immediately go to the packaging. Flashy packaging with marketing trigger words can help to sway your buying decision, but take a step back before purchasing.
Avoid any products that make extraordinary health claims, such as marketing CBD as a dietary supplement, which is currently illegal. Also, avoid any products that do have third-party test results or dosage requirements. Products that don't have third-party testing or dosage requirements could result in the consumption of unknown variants at unsafe amounts. If a product's packaging looks to be suspicious, it's better to just pass on it.
Know What You're Getting
Is that CBD product in your local gas station safe? Is it free of contaminants, fungus, mold, pesticides, or other toxic materials? Does it meet rigorous standards from the farm to the lab and beyond? Does it even contain CBD? Who can say?
At 1PURE, we use only fully vetted, organic raw materials under good manufacturing practice compliance (cGMP). Our products are derived from 100% organically grown cannabis sourced exclusively from licensed growers following natural farming practices. A certificate of analysis (COA) is available for all of our products. This COA will confirm that our products are free of pesticides, heavy metals, herbicides, bacteria, molds, fungus and myotoxins. In fact, you'll see that most of our products are 99.8%* pure. We know from seed to soil what is in our products.
Don't Settle for Inferior Product
If you think you're getting the safest, purest, highest-grade organic CBD product at your local gas station the next time you top off your tank, you might want to think again. Buying CBD products from a trusted, reputable brand like 1PURE is your best way to ensure you're getting the best product in terms of quality, safety, and consistency. Our consistent CBD concentrations are guaranteed. The biggest difference in premium-grade CBD from an unknown name found at your local gas station is the amount of CBD found in the product.
We know exactly where our hemp comes from and how it is grown. Every step of our fully vetted process is licensed for medical production, including our certified cGMP facility. Our mission is to set a higher standard for the industry and for consumers. Shop our entire line of safe, high-quality CBD online, without the need to ever buy from a gas station again.
CBD Awareness Project Study
The CBD Awareness Project conducted a study of product reliability. The team tested 15 different CBD products, five of which came from gas stations. On average, the products purchased at a gas station contained only 40% of what they claimed. Three of the CBD drinks tested contained no CBD. The other products contained 83% of what they claimed.
You should probably stay away from the gas station sushi, too.
Be sure to visit our Sign Up page to receive updates on the latest advances in new 1PURE CBD products and promotions.